EASA Modular
MCC Course
The course Multi-Crew Cooperation (MCC) is one of the last steps in your commercial pilot training. The goal of the course is to further enhance your knowledge of human factors and how you communicate in an efficient and controlled way in the cockpit.
You should consider the more extensive Airline Pilot Standards (APS) MCC course, which has 40 hours (twice as many as the traditional MCC course) in the Boeing 737 simulator.
Course information
Start dates
17 January 2022
7 February 2022
7 March 2022
4 April 2022
2 May 2022
The last day to apply is one month before the course start date. We recommend sending in your application as soon as possible to secure a spot for your desired course start. On this page, you will find information about what you need to do before you can apply, what you can expect from the education, and the price of the program.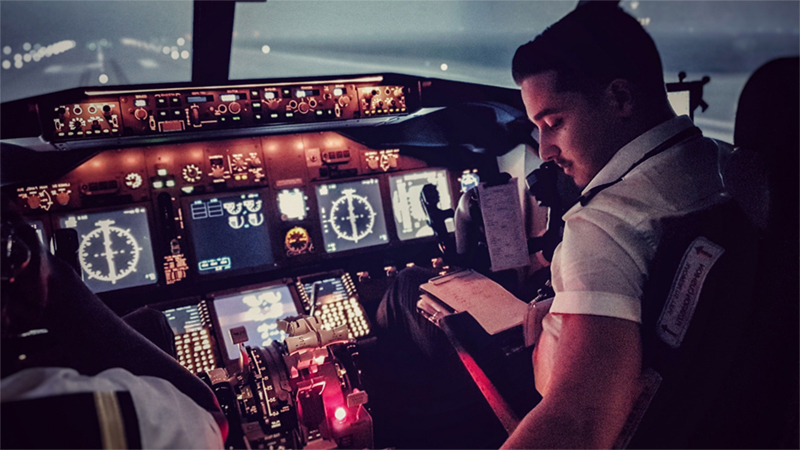 Training locations | Västerås, Sweden or Arendal, Norway
Course description
The course starts with 3 days of theory where communication and cooperation are the main focus. Different communication exercises are mixed with lectures and case studies.
Simulator training
Throughout the three days, you will get a basic understanding of Crew Resource Management (CRM) and the theory is directly preparing you for the coming flight lessons in the 737NG simulator. One day of theory will focus on the procedures and checklists to be used in the 737NG simulator. OSMAA cooperates with Norwegian and we use their Profiles and SOP's throughout the MCC course.
It is important that you are well prepared for each simulator lesson. In addition to studying the material given to you at the beginning of the course, you and your MCC-partner are welcome to practice checklists and procedures in our 737NG Simulator. The more and better prepared you are, the more rewarding the MCC course will be.
Pre-entry requirements
Before you can apply
Valid EASA Medical Class 1
EASA CPL (A)
Valid ME/IR
EASA ATPL (A) Theory
Minimum ICAO English-level 4
Price and payment
The price of the training program is 34 000 SEK*
This course is approved by CSN for Swedish citizens.
*OSM Aviation Academy now offers an Airline Pilot Standards (APS) MCC Course. The new and improved APS MCC is an EASA approved course which is substantially improved from the traditional MCC. It has twice as many simulator hours, more classroom education, and further strengthens your CV compared with a "regular" MCC.